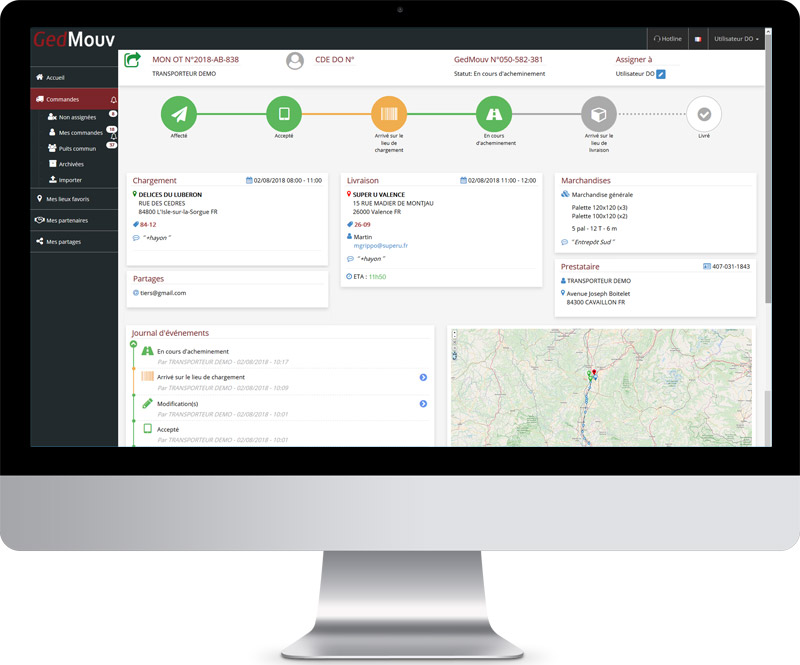 Are you
an industrialist? Distributor? Manufacturer?
Do you want to track your shipments?
GedMouv is the traceability solution for the delivery of goods that allows you to:
Simply and directly transmit your transport orders to your service providers.
Have permanent access to the smooth running of your shipment.
Stay informed in real time of possible incidents (delay, problem with the goods, litigation, etc.).